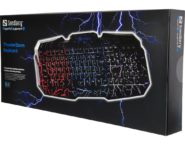 Sandberg Thunderstorm Keyboard Nordic : (Danish Version)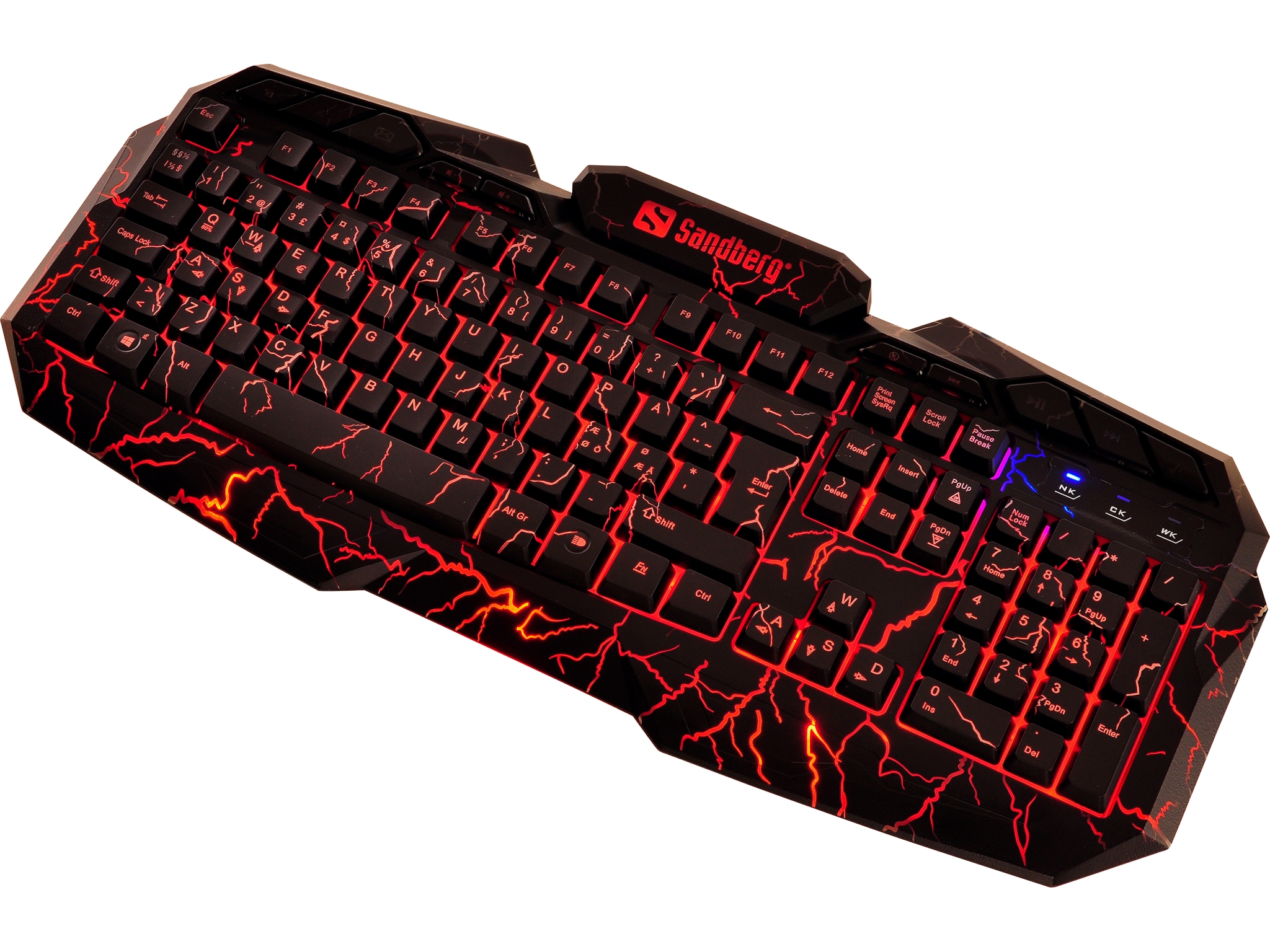 Keyboard has a cool design, works fine, and when pressing fast on those buttons, and trust me,
some of us actually write pretty fast. ? , but the click sound, that button gives, and also take into account,
when you work with persons that find sounds like that irritating, and for for people like them,
it sounds like a draw of knifes/forks banging back and forth really fast.
The change of color is a nice feature, but where is the off button, it can be annoying with the color change.