Sandberg Commander Gaming Chair
When we recieved the packaged, it didn't take us long to unpack.
But shortly after unpacking the chair, we noticed, that the original assembling manual wasn't in the case.
There was a manual, but it was actually for the Warrior Gaming Chair.
We didn't worry much about it, how hard can it be, to assemble a Gaming Chair.
So when we had the whole chair assembled, we started using it.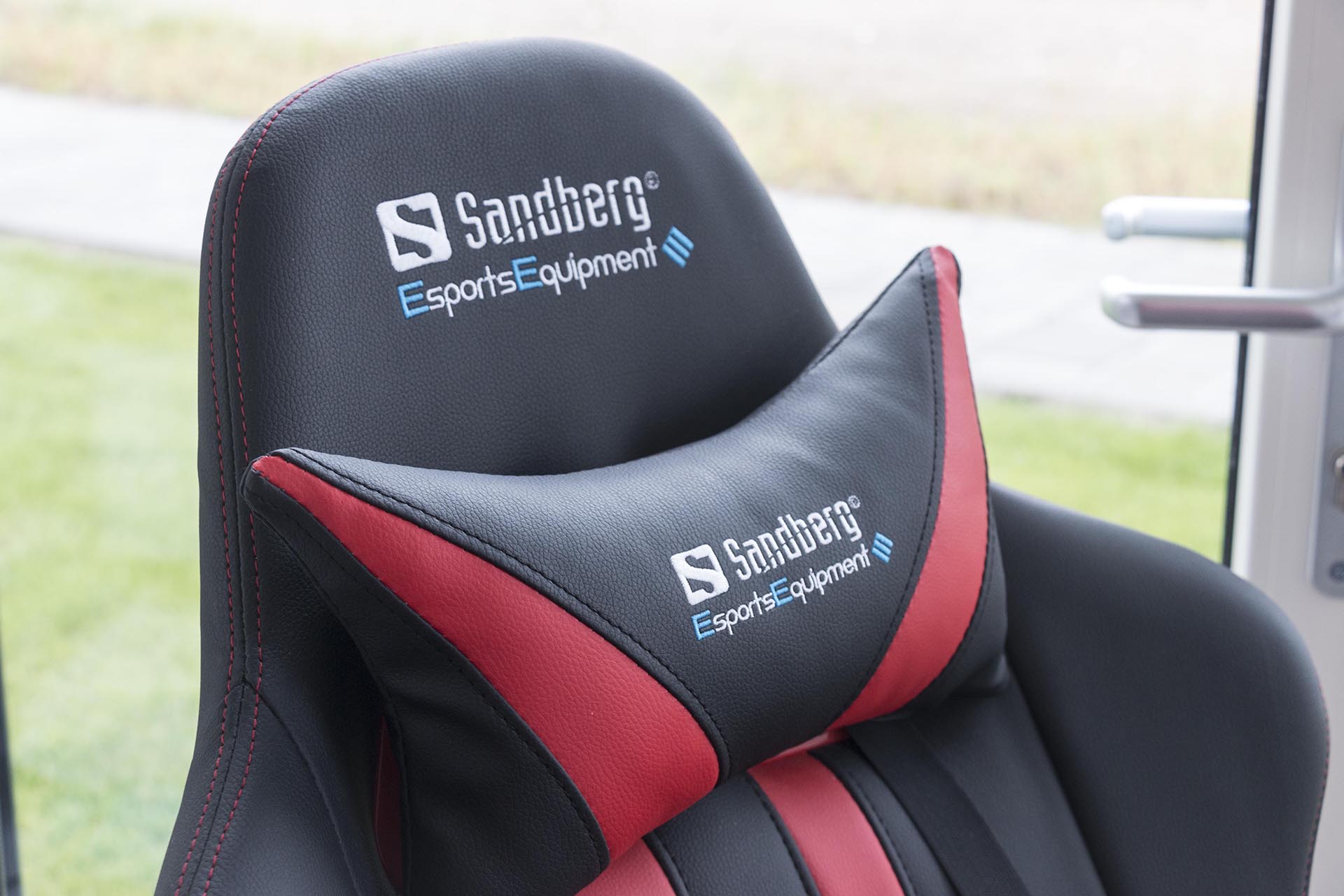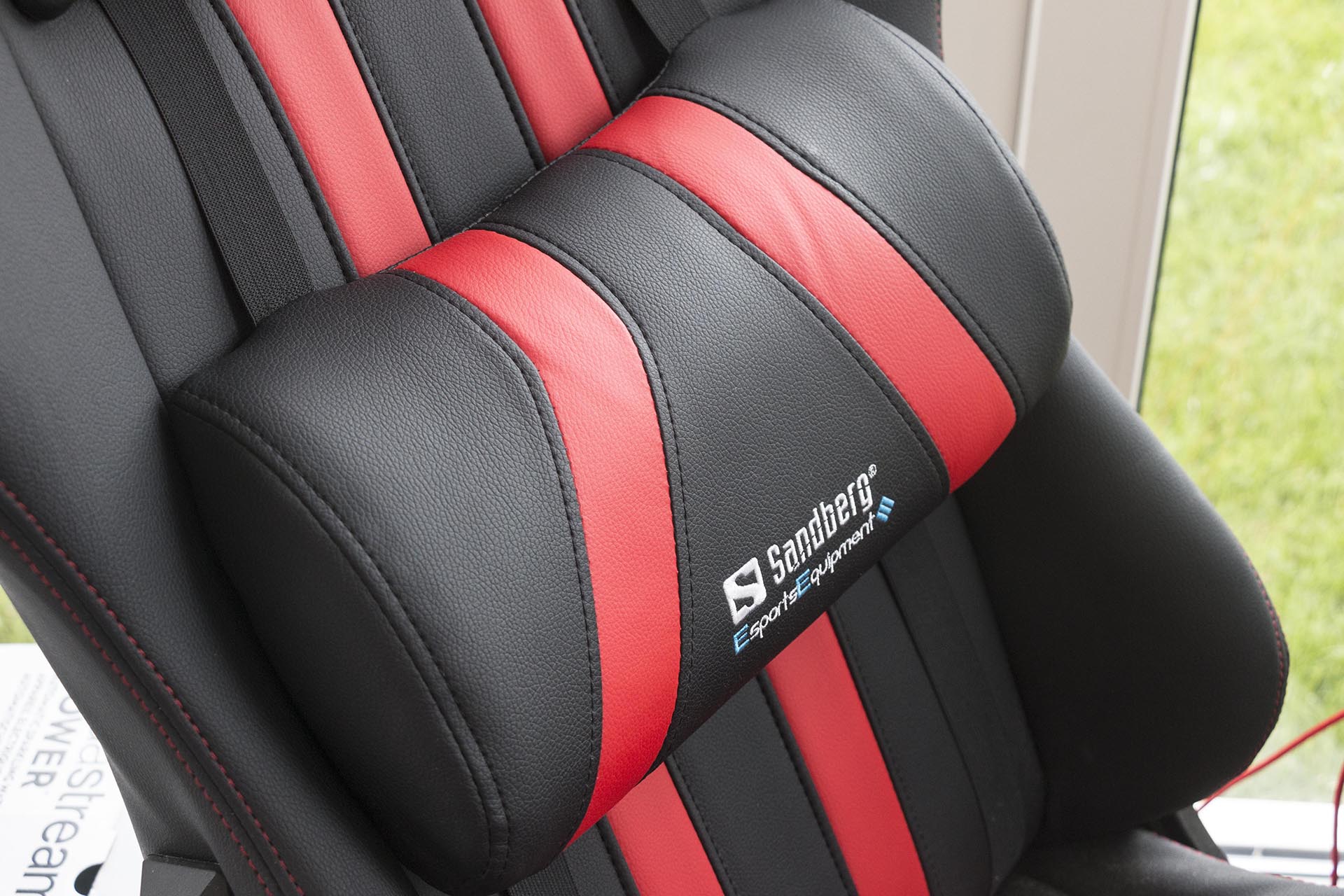 Pros:
The Commander Gaming Chair has some very nice features.
One of the features, is the same as a car seat, meaning that you can tilt the back all the way down, so it is plain.
It also have the little back pillow and neck pillow.
Both pillows are very easy to adjust, so they gives you the best support for your back and neck.

There are adjustable armrests on both sides, which means that you have the feature to adjust the hight on the armrest.
The chair itself can be lowered and raised by the gas lift, and the seat also tilt.
This feature can be adjusted, of course, depending on how much you want to tilt it.
Thinkink about people, that daily is struggling with : (backpain like : Scheuermanns, Ehlos Danlos, ect.)
The Commander Gaming Chair has those really important functions, so you can sit more comfortable.
Cons:
Unfortunately, after long and constant use, the memory foam in the upholstery seem to loose its memory.
After 3 months heavy use the chair seat doesn't raise to its full any more.
After some time with heavy abuse, the bolt under the chair seat need to be tightened, or the chair will start rocking.
Conclusion:
The chair is fairly cheap, when you compare the prices with other Esports Equipments Chairs,
but it support the main functions, which is important for your body.
Even though, the chair may be in the low end of Esport Sport Equipment,
it still comes with some great features, that is very useful.
Commander Gaming Chair are something we can recommend, price range is acceptable, easy to assemble, and easy to use.
Overall an oki doki gamiong chair.